How did you celebrate Generosity Day?
Posted Feb 16, 2012 by Becca Hare
Thousands of people took a moment to pause on Tuesday and think about how they could do something nice for someone else. This wasn't limited to the rush to buy flowers before picking up a date, but included people celebrating Generosity Day, an opportunity to be generous and share love beyond your date this week.
Generosity Day was started by Sasha Dichter as a way to reclaim Valentine's Day as a day to say "yes" to other people – whether that means leaving an extra large tip, saying something nice to a stranger or an impromptu donation to your favorite charity, there were lots of ways people got involved. You can read and watch some of their stories and share your own on the Generosity Day cause and learn more of what Generosity Day is all about in this video.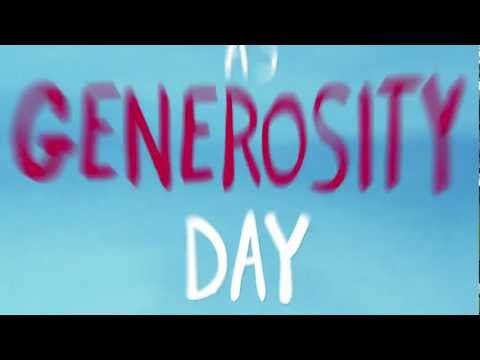 Here are some of the most inspiring stories that people have shared on Causes so far:
Jenny Frost "helped a man at the next table with his coat. He was surprised, but grateful."
Julie Mosow wrote, "I made time to have coffee with a woman who I had long thought could be a friend and now she is. Love being generous w/ time too!"
Jasmine Yow shared, "I gave a rose to a stranger on the street! The old lady said it was her first Valentine flower."
How did you participate in Generosity Day? We'd love to hear your stories here!